Bookmark this page or copy and paste URL to Email message
Howard Conant collection 1972-1973
AG 113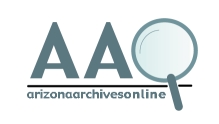 Creator:
Conant, Howard (1921-2011)
Title:
Howard Conant collection
Inclusive Dates:
1972-1973
Quantity:
Fraction of a linear foot
Abstract:
Letters in 1972 and 1973 to Howard Conant, Professor and Chairman, Department of Art Education, New York University, regarding the purchase of photographs for, and publication of, the Encyclopedia of Art which Conant was working on. The collection is inactive.
Identification:
AG 113
Language:
Material in English
Repository:
Center for Creative Photography, University of Arizona
1030 N. Olive Rd., P.O. Box 210103
Tucson, AZ 85721-0103
Phone: 520-621-6273
Fax: 520-621-9444
Email: info@ccp.arizona.edu
URL: http://ccp.arizona.edu

---
Biographical Note
Howard Somers Conant (1921-2011) was a painter and art educator who was born in Beloit, Wisconsin. He was the Chairman of the Department of Art Education and Art Collection at New York University from 1955-1976, after which he was the Head of the Department of Art at the University of Arizona until his retirement in 1987. He died in 2011 in Tucson, Arizona.
---
Scope and Content
The Howard Conant collection contains six letters concerning the publication of the Encyclopedia of Art, which Conant was involved in.
Letters from Berenice Abbott, Margaret Bourke-White, and Richard Wurts in 1972 to Howard Conant. Two letters from Howard Conant to Richard Wurts, 1972. One letter from Barbara Morgan to Howard Conant dated 1973. All correspondence deals with the purchase of photographs for, and publication of, the Encyclopedia of Art.
---
Conditions Governing Access
Access to this collection requires an appointment with the Volkerding Study Center.
Conditions Governing Use
Permission to read correspondence less than twenty-five years old must be obtained from the holder of literary rights. See the Archivist for information.
It is the responsibility of the user to obtain permission from the copyright owner (which could be the institution, the creator of the record, the author or his/her transferees, heirs, legates or literary executors) prior to any copyright-protected uses of the collection.
The user agrees to indemnify, defend, and hold harmless the Arizona Board of Regents, the University of Arizona, Center of Creative Photography, including its officers, employees, and agents, from and against all claims made relating to copyright or other intellectual property infringement
---
Controlled Access Terms
Personal Name(s)

Conant, Howard, 1921-2011
Subject(s)
Photography
---
Preferred Citation
Howard Conant collection, 1972-1973. AG 113. Center for Creative Photography. University of Arizona, Tucson, Arizona.
Acquisition Information
Collection was a gift of Howard Conant, 1986.
Processing Information
The materials found in this collection were withdrawn from MISCELLANEOUS SMALL COLLECTIONS (AG 8, Subgroup 33) by Kristi Bradford, April 1990.
Finding aid updated by Meghan Jordan in May 2016 and by Tai Huesgen in November 2020.
---
Other Finding Aid
Please visit the CCP website for a more descriptive version of the finding aid, which includes a detailed inventory list.
---
Bibliography
"Howard Somers Conant." Legacy.com, Arizona Daily Star, 22-27 February 2011, https://www.legacy.com/us/obituaries/tucson/name/howard-conant-obituary?pid=148787687. Accessed 24 November 2020.
---
Container List
box
1
Six letters; correspondence concerning publication of the Encyclopedia of Art; 1972-1973