Bookmark this page or copy and paste URL to Email message
Alfred Stieglitz Miscellaneous Acquisitions Collection 1910-1922
AG 129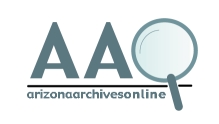 Creator:
Stieglitz, Alfred (1864-1946) .
Title:
Alfred Stieglitz Miscellaneous Acquisitions Collection
Inclusive Dates:
1910-1922
Quantity:
1 box (Fraction of a linear foot)
Abstract:
This collection contains miscellaneous correspondence of Alfred Stieglitz (1864-1946), photographer, editor, and curator.
Identification:
AG 129
Language:
Material in English
Repository:
Center for Creative Photography, University of Arizona
1030 N. Olive Rd., P.O. Box 210103
Tucson, AZ 85721-0103
Phone: 520-621-6273
Fax: 520-621-9444
Email: info@ccp.arizona.edu
URL: http://creativephotography.org

---
Biographical Note
Alfred Stieglitz was born in Hoboken, New Jersey in 1864 and educated as an engineer in Germany. In 1890 he returned to New York and became editor of Camera Notes, the journal of the Camera Club of New York. A few years later Stieglitz formed the Photo-Secession, emphasizing the labor put into the art of photography. From 1902-1917 he edited Camera Workand organized exhibitions at the gallery called 291. In the final decades of his life, Stieglitz focused on running his galleries, three different ones between 1921 and his death in 1946. (MET)
---
Scope and Content
This collection contains three letters written by Stieglitz. The first is to George Seeley, 21 May,1910 discussing an exhibition to be held in Buffalo; the second to John Tennant, 9 October 1921, commenting on an article written by Tennant, and the third a thank you letter to Ernest Bloch, July,1922. Photocopies are provided for research use.
---
Arrangement
The Collection is arranged into the following series:

Series 1: Correspondence (Box 1)
---
Conditions Governing Access
Access to this collection requires an appointment with the Volkerding Study Center.
Conditions Governing Use
It is the responsibility of the user to obtain permission from the copyright owner (which could be the institution, the creator of the record, the author or his/her transferees, heirs, legates or literary executors) prior to any copyright-protected uses of the collection.
The user agrees to indemnify, defend, and hold harmless the Arizona Board of Regents, the University of Arizona, Center of Creative Photography, including its officers, employees, and agents, from and against all claims made relating to copyright or other intellectual property infringement
---
Controlled Access Terms
Personal Name(s)

Seeley, George H., 1880-1955
Stieglitz, Alfred, 1864-1947
Subject(s)
Photography
---
Custodial History
Gift of David and Riva Logan.
Preferred Citation
Alfred Stieglitz Miscellaneous Collection, 1910-1922. AG 129. Center for Creative Photography. University of Arizona, Tucson, Arizona.
Processing Information
"PROCESSING NOTES The materials found in Subgroup 1 were withdrawn from MISCELLANEOUS SMALL COLLECTIONS (AG 8, Subgroup 1), March, 1990 by Kristi Bradford."
---
Container List
Series 1 Correspondence 1910-1922
box
folder
1
1
Letter, typed, from Stieglitz to George Seeley, 21 May 1910.
1
1a
Photocopy of letter from Stieglitz to George Seeley
1
2
Photocopy of handwritten letter from Stieglitz to John Tennant dated 9 October 1921
1
2a
Photocopy of letter from Stieglitz to Tennant
1
3
Handwritten letter from Stieglitz to Ernest Bloch dated July 1922
1
3a
Photocopy of from Stieglitz to Bloch