Bookmark this page or copy and paste URL to Email message
Civil War Collection1850s-2012
MS COLL 2011.01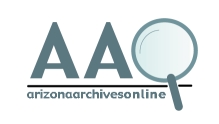 Creator:
Peggy Slusser and others

Collection Name:
Civil War Collection
Inclusive Dates:
1850s-2012
Physical Description:
20 linear feet
Quantity:
(20 linear feet)
Abstract:
This collection focuses on the American Civil War and the history and culture of the Civil War era. It contains battlefield artifacts, such as weapons and uniform elements; currency; presidential campaign medallions, and literature; photographs and albums; newspapers; correspondence; memorial postcards; military orders; illustrations; and postage stamps. Most of the items are from the collection of Peggy Slusser.
Collection Number:
MS COLL 2011.01
Language:
Material in English
Repository:
Postal History Foundation, Peggy J. Slusser Memorial Philatelic Library
920 North First Avenue
Tucson, AZ 85719
520-623-6652
library@phftucson.org

---
Background Note
Peggy Slusser acquired items in the collection through visits to Civil War battle sites and correspondence with other collectors. She was particularly interested in General William T. Sherman and collected items relating to him. Her Civil War collection of artifacts and books were donated to the Postal History Foundation shortly after her death, and the Slusser Library was built in part to house this material.
---
Conditions Governing Access
No restrictions on use, except: not available through interlibrary loan.
Conditions Governing Use
It is the responsibility of the user to obtain permission to publish from the owner of the copyright (the institution, the creator of the record, the author or his/her transferees, heirs, legates, or literary executors). The user agrees to indemnify and hold harmless the Postal History Foundation, its officers, employees, and agents from and against all claims made by any person asserting that he or she is an owner of copyright.
---
Charles Whipple Collection.
Maynard Civil War Correspondence Collection.
Meloy Civil War Correspondence Collection.
Gary Greenberg Collection of Abraham Lincoln Philatelic Material.
---
Access Terms
Subject(s)
Confederate States of America.
Lincoln, Abraham, 1809-1865.
Sherman, William T. (William Tecumseh), 1820-1891.
United States--History--Civil War, 1861-1865--Correspondence.
United States--History--Civil War, 1861-1865.
---
Preferred Citation
Civil War Collection. Postal History Foundation. Tucson, Arizona.
Processing Information
Processed in May 2011
---
Container List
Series 1: Philately
box
1
Administrative papers and background, undated
Cabinets
Confederate stamps, circa 1862
box
18
Confederate stamps (replicas), undated
box
folder
11
1
Lincoln envelopes , undated
11
2
Civil War commemorative postage stamps, 1962-1965
11
2
Civil War commemorative postage stamps, 2010-2012
Cabinets
"The Civil War Collection" postage stamps and replica medal in plexiglass, undated
box
folder
11
2
Civil War and Postal History covers, undated
11
2
The Girl I Left Behind Me CoverC, undated
Cabinets
Thomas Hale Collection of Civil War envelopes, 1861-1866
Series 2: General William Tecumseh Sherman
box
8
Union military hat (original owner not confirmed), undated
box
4
Button with blue cloth from the coat of Gen. W.T. Sherman, undated
box
folder
5
1
Gen. Sherman's calling card, undated
box
21
Photo album containing portraits of General Sherman, Ulysses S. Grant, President Lincoln, undated
box
folder
5
2
Gen. Sherman and Horse in trenches before Atlanta, GA stereograph, 1864
5
2
Gen. Sherman and staff in trenches stereograph, 1864
5
1
Autographed photograph of Gen. Sherman, undated
5
1
Photograph of Gen. Sherman, undated
box
6
General Sherman's photo album, undated
box
folder
11
3
Photos of W.T. Sherman and family gravestones, undated
box
2
Gen. W.T. Sherman daguerreotype in hinged case, undated
Cabinets
Gen. W.T. Sherman framed photograph, undated
box
folder
11
4
Gen. W.T. Sherman letter regarding W. Roach, recommending admission to the National Home dated 8/18/1880, 1880
11
4
Gen. W.T. Sherman handwritten letter with Headquarters of the United States, Washington, DC letterhead dated 5/20/1870, 1870
11
4
Gen. W.T. Sherman handwritten letter regarding his niece's wedding dated 12/30/1890, 1890
11
4
Gen. W.T. Sherman handwritten letter dated 3/4/1887 (photocopy), 1887
11
5
Gen. W.T. Sherman handwritten letter to Patterson (a lawyer) with envelope dated 8/9/1881, 1881
box
16
Personal copy of Sherman and His Campaigns: a military biography; inscribed by the author Col. S.M. Bowman to General Sherman
box
folder
11
4
Gen. W.T. Sherman autograph presented to the French Fair, Boston, 1871
Series 3: Battlefield
box
19
Flat leather pouch, circa 1865
box
20
Spanish American War - Navy Cartridge Box. 1889 pattern. Leather with U.S.N. (US Navy) embossed flap with interior woodblock, circa 1889
20
Small leather cap pouch, undated
box
22
Confederate Pike, undated
box
14
Civil War bullets, musket balls and Minie Balls, undated
box
15
Uniform button, undated
Cabinets
Sword, undated
box
3
Playing cards, undated
box
folder
11
24
Songs for Soliders, GAR Posts, 1884
11
6a
Military Orders, Charles Lyman, 1863
box
3
CSA Prayer book, 1865
box
folder
11
7
Glory Hymn, undated
Series 4: Realia
box
folder
11
8
Four ribbons, undated
box
10
Brass padlock with key, undated
box
7
"Photos" box, undated
box
folder
11
9
CSA (Confederate States of America) watermarked paper 6 1/2" x 8", undated
Series 5: Photographs
Subseries 1: Photograph Albums
box
6
Album with photos of: Sherman, Mother and Minnie; Lincoln, Hamlin; Mrs Treat; RT Treat; Gen MacDowell; Sheridan; Brook; Burnside; Thomas; Scott; Culligan; Brook; Paddock; Mr. and Mrs. Grimmons; and more, undated
box
6a
Cover to Sherman photo album, undated
box
4
Confederate Photo album, undated
4
Union photo album - images (mostly not photographic) of Union persons, undated
box
21
Union photo album - photos of Union Generals, undated
box
25
Album with photos by Brady; photos of Grant; Breckenridge; Cheatham; Mrs Jefferson Davis; Thompson; Geo Thomas; Hovey; Todd; Mead; Sheridan; Kit Carson; John Freeman; Eva, undated
box
26
Photo album with 6 photos, many photos missing in album, captions don't match photos, undated
Subseries 2: Framed Photographs
Cabinets
Ulysses S. Grant 7"x5", undated
Young soldier or musician in gold colored oval frame, undated
Abraham Lincoln in frame 4"x5", frame 8"x10", undated
box
24
Unidentified Daguerrotype in half case, undated
box
2
Squier Mathews, in hinged case, undated
2
Hand-tinted photo of unknown man, in hinged case, undated
2
Five soldiers, seated in hinged case, undated
2
Daguerrotype of unknown man in hinged case, undated
Subseries 3: Photographs
box
folder
5
2
8 Stereographs, undated
5
3
J.E.B. Stuart 4 1/4" x 6 1/2", undated
5
4
George Armstrong Custer - 9 photos, undated
5
3
John A. Logan by A.S. Morse, undated
5
3
Ulysses S. Grant, undated
5
3
General G.B. McClellan, undated
5
3
Civil War landscapes, undated
box
12
Lincoln by Matthew Brady, undated
12
General Sherman and Staff of Union Generals: Standing: Oliver Howard, William Hazen, J. C. Davis, Joseph Mower. Seated: John Logan, William T. Sherman, Henry Slocum [see alternate of this photo in Union Photo Album], undated
12
The United States Capitol - offset lithograph of Daguerrotype, circa 1846
12
12 modern 11"x14" reprints of Mathew Brady photographs, undated
box
folder
5
5
Miscellaneous portraits, undated
Series 6: Political Campaigns
box
15
Abraham Lincoln medallion 3" diameter, [19--]
15
Abraham Lincoln medallion 2" diameter, [19--]
15
Abraham Lincoln medallion 1 1/4" diameter, undated
15
Abraham Lincoln campaign medallion 1" diameter, undated
15
Abraham Lincoln medallion 3/4" diameter, 1860
box
folder
11
10
Confederate election flyer, 1861
box
12
Poll-Book, undated
Series 7: Currency and Financial Instruments
box
15
Confederate one cent coin 1/2" diameter, 1861
15
Large commemorative Lincoln penny, [19--]
Cabinets
CSA Georgia one thousand dollar 7% bond issued May 1, 1862 maturing May 1, 1881 with (36 of 40) $35 coupons attached, 1862
Display
Spitzer Stacks
CSA give hundred dollar 8% bond issued Dec 10, 1862 maturing July 1, 1878 with (27 of 30) $20 coupons attached, 1862
Cabinets
CSA one hundred dollar 7% bond issued February 20, 1863 maturing in 30 years with nine $3.50 coupons attached, 1862
box
folder
11
11
Scrip from Bank of Newbury, 1860s
11
11a
State of Louisiana, five dollar bond, 1880
box
folder
12
12
Confederate money - 4 bills, $1, $2, $20, $1,000; 2 replica bills, undated
Cabinets
Lincoln home insurance policy (copy), undated
box
11
Leather postage currency wallet, 1860s
box
12
Reconstruction, state of South Carolina sheet of dollar notes in "Get Well" card for Peggy Slusser, undated
Series 8: Correspondence
box
folder
11
13
Letters to Bettie Miller from Sergeant Thomas Miller, Boonesville, Mississippi, 1864-1865
11
14
Letter from William Holmes to Davis and A. Holmes, 1864
11
15
Love note, 1864
11
23
Joseph Tucker's letters, 1862-1863
11
16
Letter from Union soldier Rogers to his brother, undated
box
9
Valentine, undated
box
folder
5
6
Commemorative postcards, undated
Series 9: Newspapers
box
13
L'Abeille de la Nouvelle-Orleans. Lead article announces the arrest of deserters from Virginia 15 March 1865, 1865
13
The Daily Citizen, Vicksburg, Mississippi - Wallpaper newspaper 2 July 1863, 1863
13
The Daily Citizen, Vicksburg, Mississippi - Wallpaper newspaper 2 July 1863, 1863
13
The Daily Sentinel, Raleigh, NC 21 Dec 1865, 1865
13
The Sentinel, 20 Nov 1863, 1863
13
The Daily Richmond Examiner 10 Mar 1864, 1864
13
The Daily Richmond Examiner 20 Jun 1864, 1864
13
The New York Times 19 Apr 1865, 1865
13
The New York Times / The Obsequies 25 Apr 1865, 1865
13
The New York Tribune 16 July 1864, 1864
13
The New York Tribune 26 July 1864, 1864
13
The New York Tribune 28 July 1864, 1864
13
The New York Tribune / Capture of Atlanta 3 Sept 1864, 1864
13
The New York Tribune / Capture of Atlanta 5 Sept 1864, 1864
13
The New York Tribune / Capture of Atlanta 8 Sept 1864, 1864
13
The New York Tribune / Capture of Atlanta 12 Sept 1864, 1864
13
The New York Tribune / Sherman "He is Near the Coast" 10 Dec 1864, 1864
13
The Cincinnati Times 8 Oct 1863 , 1863
13
The Houston Daily Telegraph 12 Mar 1864 , 1864
13
Daily Chronicle and Sentinel 28 Jun 1864 , 1864
13
Daily Chronicle and Sentinel 1 July 1864 , 1864
13
Harper's Weekly Journal of Civilization May 6, 1865 (reissue), 1865
13
Indianapolis Journal 4 Jan 1891, 1891
13
Frank Leslie's Illustrated Newspaper 4 Apr 1874, 1874
13
Frank Leslie's Illustrated Newspaper 31 Jan 1874, 1874
13
The New York Herald 24 Apr 1865, 1865
13
The New York Herald 25 Apr 1865, 1865
Display
Reading Room
The New York Herald / Lincoln Assasination 15 Apr 1865, 1865
box
13
This Week Magazine, The Los Angeles Times / Which Gettysburg Stamp Do You Like? 10 Feb 1963, 1963
Series 10: Other Documents
box
folder
11
17
Funeral notice, M. George Custis / Frank, Tennessee, 1861
11
18
Wanted Poster: Surrat, Booth, Harold, undated
11
19
Mourning card, undated
11
20
Civil War design, undated
11
21
Slusser collection of postcards and polaroids, undated
11
22
Receipt for Gettysburg gravestone, 1857
11
6b
Discharge papers for Michael Mara, 1863
Cabinets
"Our Southern Flag" framed copy, undated
box
12
"Our Generals Quick Step" sheet music , undated
12
"Our Generals" sheet music , undated
Series 11: Illustrations
box
folder
5
7
Assassination of Col. Ellsworth, undated
box
12
"Our Generals Grand March", 1861
12
"Charles Island Capture" newspaper broadsheet, 1870
12
Advertisement for the Western Bank Note Company, Chicago and the American House hotel, Denver, 1883
12
67 book plates, many from the "United States Pacific Railroad Expeditions and Surveys, 1855-1861", undated
RareBooksCloset
"Emmancipation of the Negroes" / Harper's Weekly broadsheet, 1863
"After Counting the Colors", undated