Bookmark this page or copy and paste URL to Email message
Robert O. Easton's Lord of Beasts: the Saga of Buffalo Jones papers, 1956-1972
AZ 313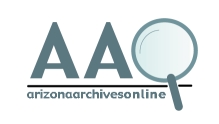 Creator:
Easton, Robert Olney
COLLECTION NAME:
Robert O. Easton's Lord of Beasts papers,
Inclusive Dates:
1956-1972
PHYSICAL DESCRIPTION:
.7 linear feet
Abstract:
Correspondence, notes, reviews, and background material relating to the composition and publication of the manuscript Lord of Beasts.
COLLECTION NUMBER:
AZ 313
REPOSITORY:
University of Arizona Libraries, Special Collections
PO Box 210055
Tucson, AZ 85721-0055
Phone: 520-621-6423
Fax: 520-621-9733
URL: http://speccoll.library.arizona.edu/

---
Historical Note
Lord of Beasts: the Saga of Buffalo Jones , the story of Charles Jesse Jones, Preserver of the American Bison, was written by Robert O. Easton in collaboration with Mackenzie Brown. It was published by the University of Arizona Press in 1961.
---
Scope and Content Note
Correspondence, notes, reviews, and background material relating to the composition and publication of the manuscript.
---
Restrictions
None.
Copyright
It is the responsibility of the user to obtain permission to publish from the owner of the copyright (the institution, the creator of the record, the author or his/her transferees, heirs, legates, or literary executors). The user agrees to indemnify and hold harmless the Arizona Board of Regents for the University of Arizona, its officers, employees, and agents from and against all claims made by any person asserting that he or she is an owner of copyright.
---
Inscribed books received with the collection were removed and cataloged separately.
---
Access Terms
Personal Name(s)

Brown, D. Mackenzie (Donald Mackenzie), 1908- -- Correspondence
Jones, Charles Jesse, 1844-1919
Kersey, Ralph, 1958-1962 -- Correspondence
Genre Form(s)
Correspondence
---
Credit Line
Robert O. Easton's Lord of Beasts papers(AZ 313). Special Collections, University of Arizona Libraries.
---
Container List
box
folder
1
1-2
Correspondence: Robert Easton. , 1958-1972
1
3
Correspondence: Mackenzie Brown. , 1956-1964
1
4
Correspondence: Between Robert Easton and Mackenzie Brown. , 1960-1963
1
5
Correspondence: Ralph T. Kersey. , 1958-1962
1
6
Correspondence: Family of Buffalo Jones. , 1958-1963
1
7
Correspondence: University of Arizona Press. , 1960-1964
1
8
Notes, raw material, research.
1
10
Buffalo Jones article ideas.
1
11
"The Boisterous Ballad of Buffalo Jones," by Robert Easton and Mackenzie Brown, with Gene Caesar.
box
folder
2
1
Correspondence: Andre Deutsch, Ltd. , 1963-1965
2
2
Correspondence: regarding articles by Ambrose Means. , 1961
2
3
Publicity, biographical information, lists of complimentary copies of Lord of Beasts.
2
4
Buffalo Jones background material.
2
5
Reviews of Lord of Beasts.
2
7
Miscellaneous material, material for general historical background.