Bookmark this page or copy and paste URL to Email message
Censo enfitéutico perpetuo de la iglesia de San Martín de Segovia documentos, 1463-1668
MS 137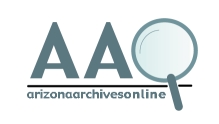 Collection Name:
Censo enfitéutico perpetuo de la iglesia de San Martín de Segovia documentos,
Inclusive Dates:
1463-1668
Physical Description:
.1 linear feet
Abstract:
Eleven items, consisting of 55 leaves; written in various notary hands. The documents are chiefly cartas de censo enfiteusis, cartas de reconocimiento de censo enfiteusis (acknowledgement), and cartas de dexamiento de censo (termination).
Collection Number:
MS 137
Repository:
University of Arizona Libraries, Special Collections
PO Box 210055
Tucson, AZ 85721-0055
Phone: 520-621-6423
Fax: 520-621-9733
URL: http://speccoll.library.arizona.edu/

---
Scope and Content Note
Eleven items, consisting of 55 leaves; written in various notary hands. The documents are chiefly cartas de censo enfiteusis, cartas de reconocimiento de censo enfiteusis (acknowledgement), and cartas de dexamiento de censo (termination). Also included are a carta deventa (deed of sale), and occasional cartas de poder (powers of attorney). The earliest material is dated March 18, 1463. It concerns transactions by which the Church of San Martín in Segovia, Spain, through its administrator Pedro Ximenex de Préxemo, acquired a house from Francisco Arias de Avila. This was in exchange for release of his family's perpetual tribute to the church. They then transferred the house back to the original owners, Salomon Levi and his wife Doña Luna. This contract was terminated on December 7, 1472. Later parties to the transference of the censo and property to 1645 were Alfonso Alvarez, his wife, Catalina, Pedro Ruiz de Ayllón, Pedro Muñoz, Miguel Zorrilla, his wife Isabel Muñoz de Santander, Alonso Gonzlez, Alonso Julio, and his wife, Doña Ana Fernández. A later reference to the censo is from 1668.
A censo enfitéutico is a special contract in which the owner of real property transfers his or her rights in the property to another person, in exchange for a specified censo (tax or tribute), to be paid as specified in the corresponding documents. Explanatory material in English is filed with the collection.
---
Restrictions
None.
Copyright
It is the responsibility of the user to obtain permission to publish from the owner of the copyright (the institution, the creator of the record, the author or his/her transferees, heirs, legates, or literary executors). The user agrees to indemnify and hold harmless the Arizona Board of Regents for the University of Arizona, its officers, employees, and agents from and against all claims made by any person asserting that he or she is an owner of copyright.
---
Access Terms
Personal Name(s)

Avila, Francisco Arias de
Levi, Salomon
Geographic Name(s)
San Martín (Parish: Segovia, Spain) -- History -- Sources
Segovia (Spain) -- Church history -- Sources
Subject(s)
Conveyancing -- Spain -- Segovia
---
Credit Line
Censo enfitéutico perpetuo de la iglesia de San Martín de Segovia documentos(MS 137). Special Collections, University of Arizona Libraries.
---
Container List